Welding Supplies Brisbane Australia - Online Welders Equipment, TWS (Tokentools Welding Supplies) makes it's product range available to pretty much anyone that has access to a computer in Brisbane. We don't operate a storefront in Brisbane however can deliver overnight and we do provide local telephone contact for sales and support via our QLD indial 07 31239971. Our simple point of sales system allows for the speedy provision of welding supplies to Brisbane and from there distribute to the remainder of Queensland. Our welding supplies and machines are available to all major Queensland towns such as Brisbane, Gold Coast, Sunshine Coast, Townsville, Cairns, Toowoomba, Rockhampton, Mackay, Bundaberg, Hervey Bay and Gladstone. Key areas where we differ from other onling welding supply sales channels is that we provide various desired services.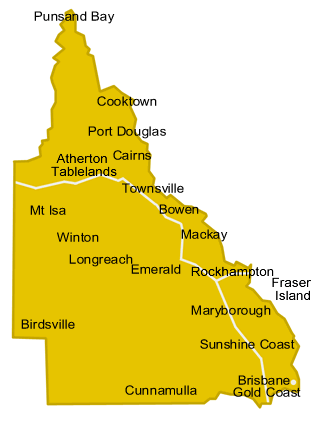 Inexpensive and Affordable Delivery
It doesn't matter if you live in a rural Queensland town or in Brisbane itself, our shipping rates are dirt cheap. If your online welding equipment supplies order is in excess of $200 then we ship it for free. Orders less than $200 are shipped at no more than $20. The best part is that we use a very reliable freight carrier, Startrack Express. Owned by Australia Post they are one of the most reliable carriers available and offer online tracking of orders with redelivery option if you are not home to receive your welder or supplies.
Great Range and Choice of welding products and supplies
Our Brisbane welder friends will require a wide range of welding suppliers to keep them competitive and productive. Productivity starts with efficiency so if you are wasting time hunting down welding equipment or supplies you are not doing playing your best game. That is where we help by offering via our online welding supplies store an easy way to gather all the welding goodies in one place with a convenient checkout option. Your order be it for welders or welding equipment or parts will be shipped within 24 hours. We cater to professional boilermakers or home workshop enthusiasts, welding supply is our business and supplying industry is our passion.
Customer Service and Support
Whether you read our ebay feedb
ack profile or Google+ page or Facebook Page or any other forum or welding related website, one thing that stands out is our outstanding customer service. We have been dealing with Brisbane based consumers, in fact Queensland based customers for over 15 years and we can hold our heads high that we don't drop the ball except on state of Origin night :)
We Offer Expert Advice
As an experienced Brisbane welding supplier we can help you with any supplies and welder related advice in regards to the welding machines we sell, the welding equipment we ship or the welding supplies parts we can get delivered to you overnight. You may reach us on our QLD phone number 07 31239971. We know our welding products and are here to support Brisbane all of Queensland even those in far north Queensland but they will need to allow extra for shipping.
Fast Delivery of welders, parts and welding consumables
Consider that you need to buy a replacement part for your welding machine, something like a new tig head, a mig nozzle or even tig filler rods. You normally do so because you needed it yesterday and that is what we can undertsand. We have a saying at Tokentools Welding Supplies, the customer needs an experience that is almost like over the counter with only the delivery time being the delay. What this means is that we get onto your welder order straight away. We want your welding bits in Bribane and Queensland as soon as possible so you can count on us to look after you.