This Easykleen TEC Brush is an Australian manufactured electropolishing machine. An conomical unit that is designed for light to medium use and features a full 5 year parts and labour warranty and an extra 5 years parts warranty giving 10 years of total Aussie backup.
When you have finished that last weld on stainless steel with your tig brush away any surface dust and reach for an electropolisher that is both lightweight and very portable. The TEC is a great unit for the fabricator who mostly does light gauge (1-3mm) TIG work and is the ideal polishing tool for an stainless fab shop.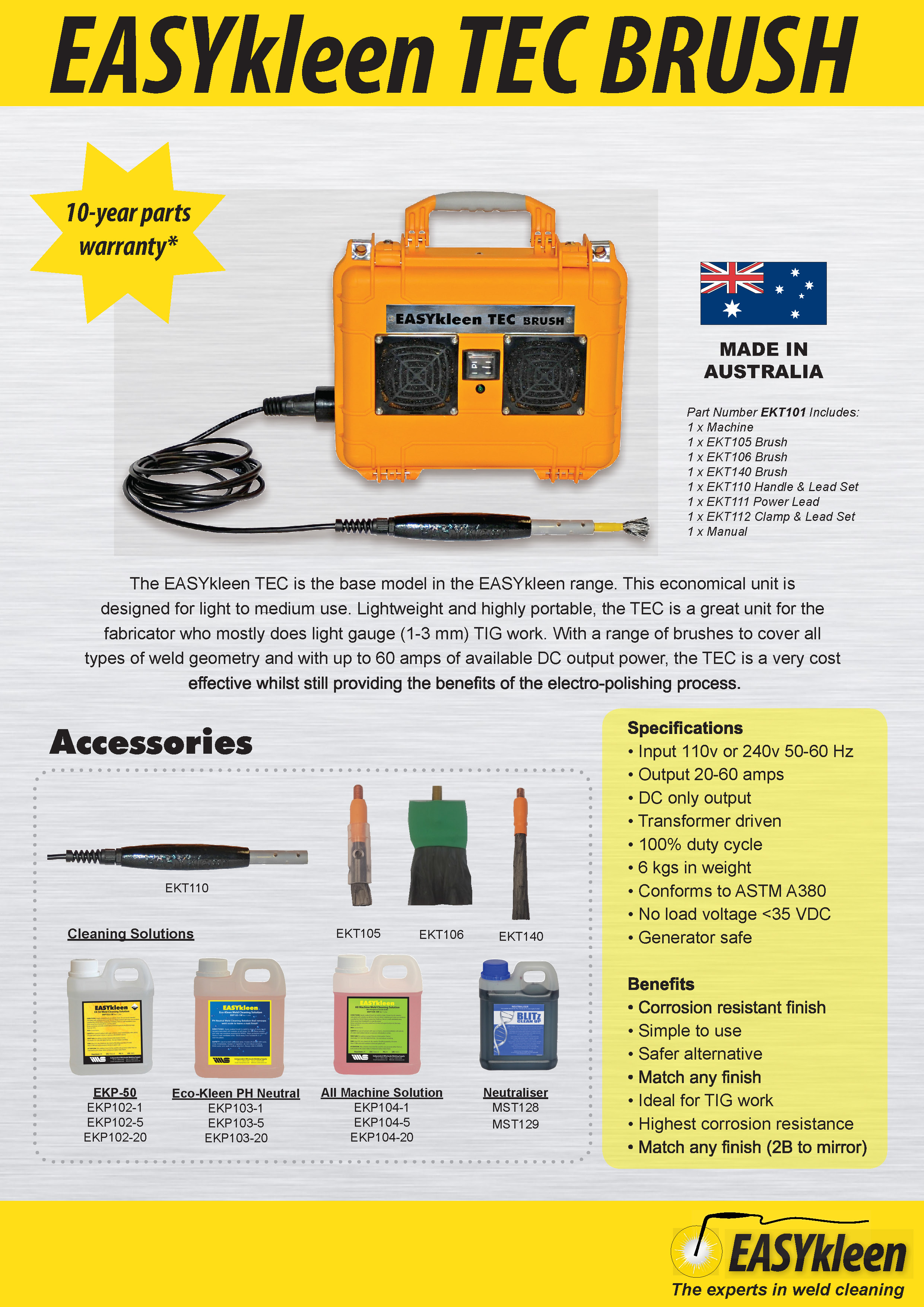 With a range of carbon fibre brushes to cover all types of weld geometry and with a massive 30amps of available DC output power, the TEC is a very cost effective unit whilst still providing the benefits of the electro-polishing process. Unlike cheap and inferior methods, the TEC system is scientifically proven to inhibit corrosion by avoiding the pitting associated with excess voltage and current.
• Input 110v or 240v 50-60 Hz
• Output 20-60 amps
• DC only output
• Transformer driven
• 100% duty cycle
• 6 kgs in weight
• Conforms to ASTM A380
• No load voltage <35 VDC
• Generator safe
• Simple to use
• Safer alternative
Brief Overview
Warranty:
10 Year Parts Warranty

5 Years Parts & Labour
Power Requirement:
1 x 240 Volt 10 Amp Supply - Single Phase